People experiencing financial distress, particularly those on low incomes, are often reluctant to talk about their problems or seek help. And the complexity of different financial products and the benefits system often makes the idea of finding a solution seem impossible.
Transformation Cornwall are working with partners across the county to highlight Cornish and national financial inclusion work. Below are some of the organisations, services, resources and reading. Please contact us at info@transformation-cornwall.org.uk if you would like to add to the below:
You can watch our short film about the leaflet HERE, download a version of the leaflet hardcopy HERE, download a digital version of the leaflet HERE & order (free) copies of the leaflet HERE.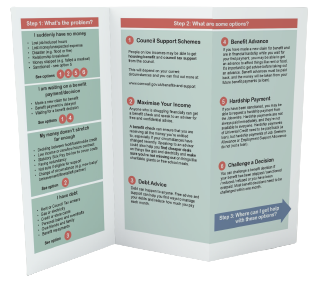 Reports:

Church Urban Fund. 'Universal Credit – Everything you need to know':
The Research and Policy Team at the Church Urban Fund has produced a new easily understandable guide called: 'Universal Credit: Everything You Need to Know'. The guide quickly explains what the new benefits system is, who it's for, and how to support someone applying for it.