Meet the Funders Programme
Meet the Funders (MtF) is an innovative year-long programme that strengthens community work in Cornwall.
Meet the Funders supports projects that address poverty, exclusion, isolation, and rurality.
We believe that the best people to develop flourishing communities are the communities themselves and that faith groups in Cornwall are at the very heart of that!
About Meet the Funders
The Meet the Funders programme runs throughout the year and is open to people of all faith and none.
It begins with a main spring event where major local and national funders meet participants seeking funding for social projects.
The spring event is supported by a series of smaller community workshops. The workshops take participants through the key stages of developing, funding, and sustaining a community social action project.
Meet the Funders workshops are delivered with people who have lived experience of developing their own projects. Participants frequently comment that our 'Experts Through Experience' give them the inspiration, confidence and common sense ideas to take their projects forward.

Upcoming Meet the Funders Events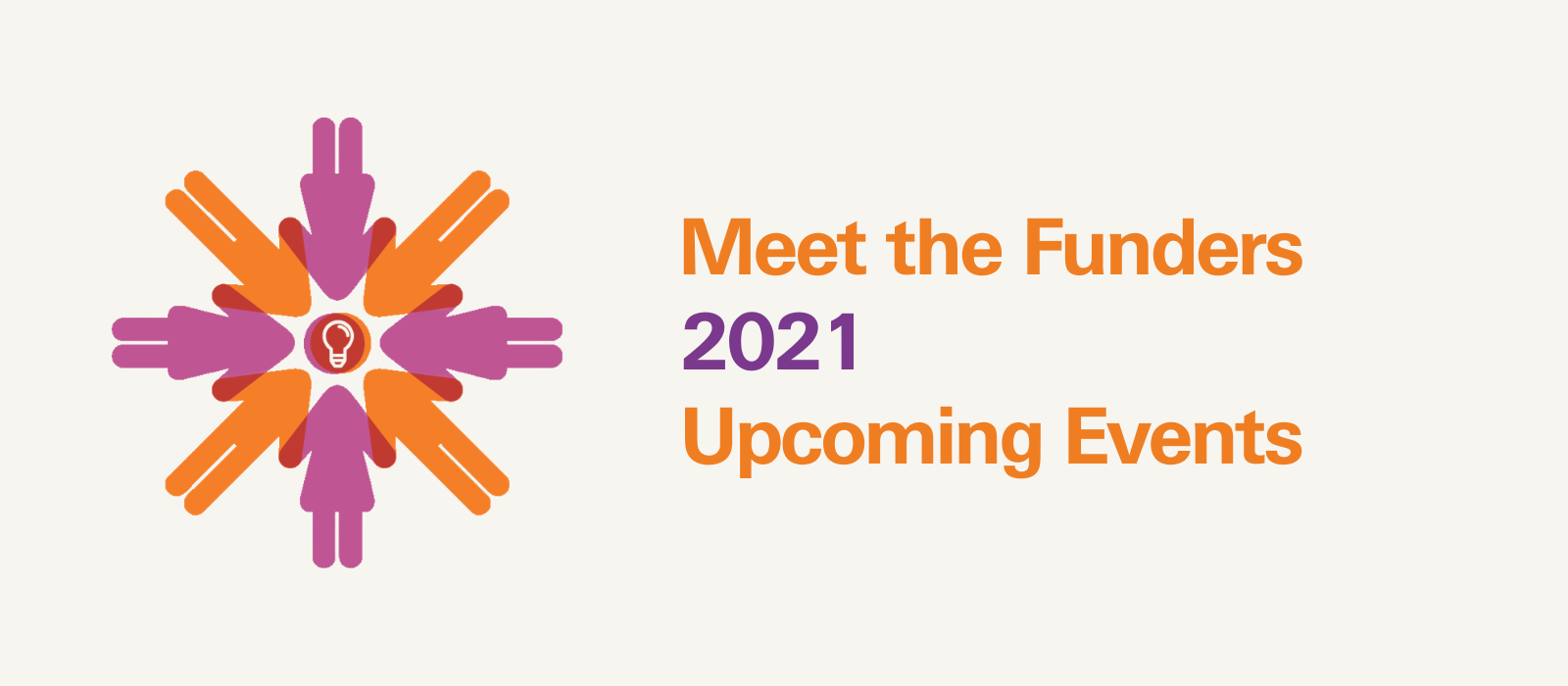 Community Workshop Programme
The Meet the Funders programme runs throughout the year, with our spring event followed up with a series of community workshops designed to take you every step of the way in setting up and strengthening your community projects.
Throughout the Meet the Funders programme we join with our 'Experts Through Experience' who are people with lived experience of going through similar processes to our delegates.
Here's what we have in store for 2021:

Monday 15th November 2021: Buildings Workshop

A specific focus on finding funding for building projects: whether for a new building or repairs to enhance your community work and welcome.
Booking HERE

Catch Up on the Meet the Funders 2021 Programme
Spring Event Resources - Living Today with Tomorrow in Mind
Workshop 1 - Vision Setting and Project Planning
Workshop 2 - Funder and Data Workshop
Workshop 3 - Fundraising Through Tourism and Finding Funders
Workshop 4 - Living Today with Tomorrow in Mind
Workshop 5 - Funder and Grant Application Workshop