Meet the Funders Programme
Meet the Funders is an innovative year-long programme providing conferences and workshops to inform, inspire and strengthen community work in Cornwall.
About Meet the Funders

Run in partnership between Transformation Cornwall & the Diocese of Truro, The Meet the Funders programme runs throughout the year and is open to people and organisations of all faith and none.
It begins with a large spring event where major local and national funders meet participants seeking funding for social projects.
The spring event is supported by a series of smaller community workshops. The workshops take participants through the key stages of developing, funding, and sustaining a community social action project.
Throughout the Meet the Funders programme we join with our 'Experts Through Experience' who are people with lived experience of going through similar processes to our delegates. Through sharing their successes, top tips (and recommendations of areas to avoid), participants frequently say that our 'Experts' give them the inspiration, confidence and common sense ideas to take their projects forward.

2023 Spring Event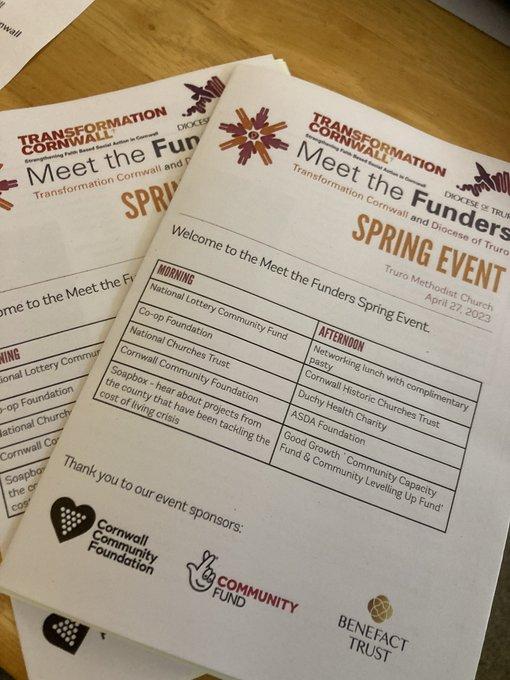 This year we reflected the deepening cost of living crisis and the urgent need for local groups, projects and churches in Cornwall to grow in strength and financial stability as you support the growing needs of your community. The day was hosted by two of our wonderful Trustees, Rev. Mark Dunn-Wilson and Donna Birrell.
More than 100 delegates converged upon the Truro Methodist Church on Thursday 27th April to attend our special event to bring together regional community organisations with charitable funding bodies.
Manager of Truro Foodbank Simon Fann pointed out that his group is now helping more than 5,500 people. It distributed nine tons of food last month alone. He warned the assembled delegates that 27 per cent of all working people in Cornwall are still paid below the level of the Real Living Wage.
"People are having to decide whether to heat or eat," he said. "We're helping more employed people than ever before. We're feeding teachers nurses, police officers, people who you'd think wouldn't need a foodbank. It's going to be very difficult getting ourselves out of this. Unless we work in partnership, we really are all doomed."
Helen Eustice of The Grace Project says, "I thoroughly enjoyed hearing about all the positive community projects that are taking place in our County and hearing about the funding that is available to support them. It was also so good to have the time to speak to those involved with the projects and organisations too."
More about our wonderful event can be found here United in a time of crisis - Truro Diocese : Truro Diocese and if you would like further information about how we can support you, please email info@transformation-cornwall.org.uk
2022 Meet the Funders Programme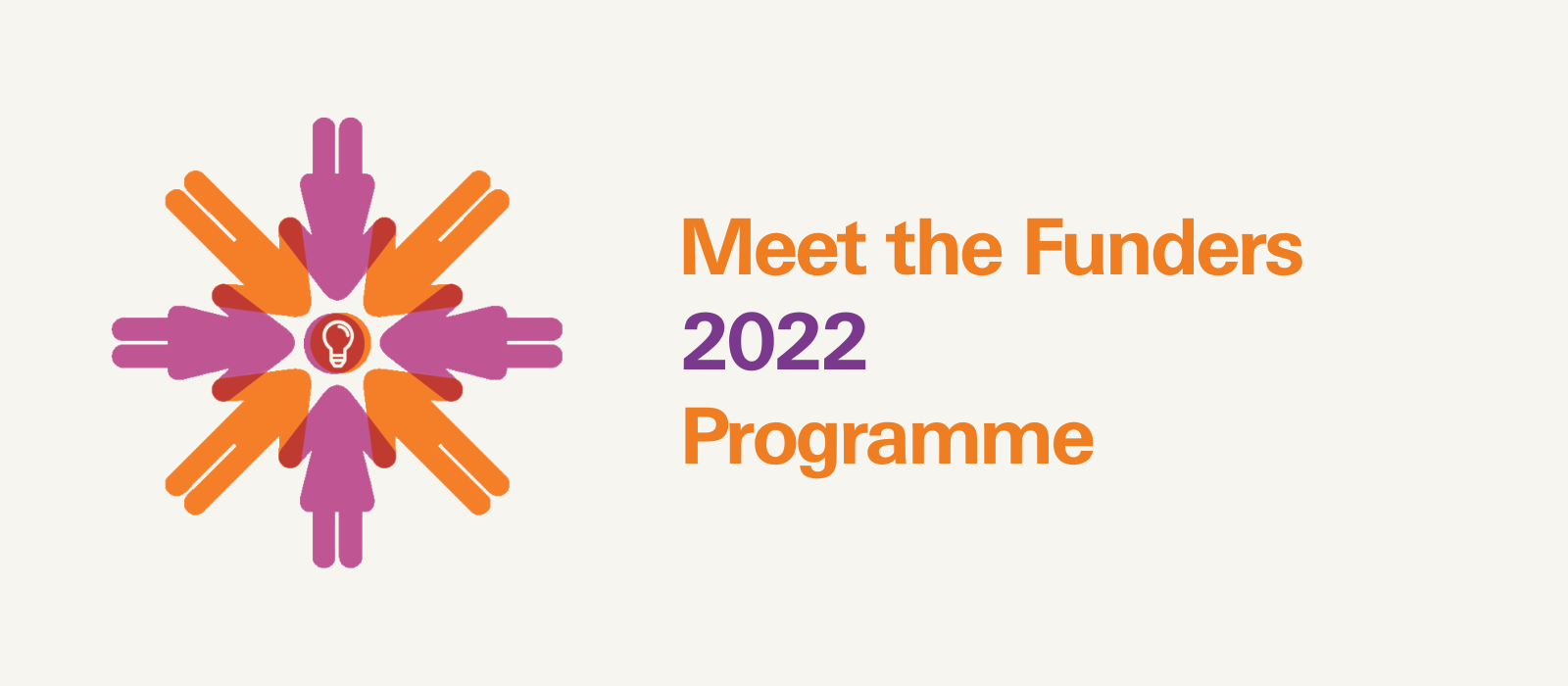 The Meet the Funders Programme celebrated its tenth anniversary of providing innovative community funding support in Cornwall during 2022..
2022 Resources

Below you can find links to session recordings and resources from 2022.

Meet the Funders Spring Event 2022 Recordings and Speaker Presentations
Vision Setting and Project Planning Workshop Resources

Data and Community Consultations Workshop Resources
Finding Funders and Putting Together a Funding Application Workshop Resources
Energy and Sustainability Workshop Resources